Spring in Scandinavia
It is Spring time here in Copenhagen and is really my first "spring" I have had in my life. As a Florida girl, our seasons are hot, hottest, not so hot & hot so this chill in the air that gives life is a bit perplexing to me.
*NOTE: as I am about to publish this post there are snow flurries outside..snowflakes in mid April.*
What is clear as day to me is how beautiful everything gets when the world turns back to green. I think I understand why people love this season so much. I was last in Copenhagen in February walking my usual paths now covered in snow & that was a magical experience but now, only weeks later, I walk along seeing once dead nature come to life with so many bright colors.
Anyway, 2017 isn't about "realizing" things anymore (amiright Kylie?!) so let's move on to my actual spring adventure.
I landed in CPH on Friday morning & after arriving back our apartment I HAD to fight the jetlag that was slowly creeping into my life. It was a GORGEOUS day so we set out to do the one thing I have wanted to do for a year...the cherry blossoms!
Last year I missed them by only a week or two & was determined to get a peek of this pink paradise before it was gone again. The thing is, I am not the only one in the city hunting these Japanese blooms.
We headed to Bispebjerg Kirkegaard (Bispebjerg Cemetery) because it is the closest to where we live & probably the most popular spring spot.
With the amazing weather & the start of Easter holiday, the place was packed but we stayed a little and enjoyed. I am glad we did because days later storms came in and took some of the flowers with it.
Here are a few shots of my favorites from the day: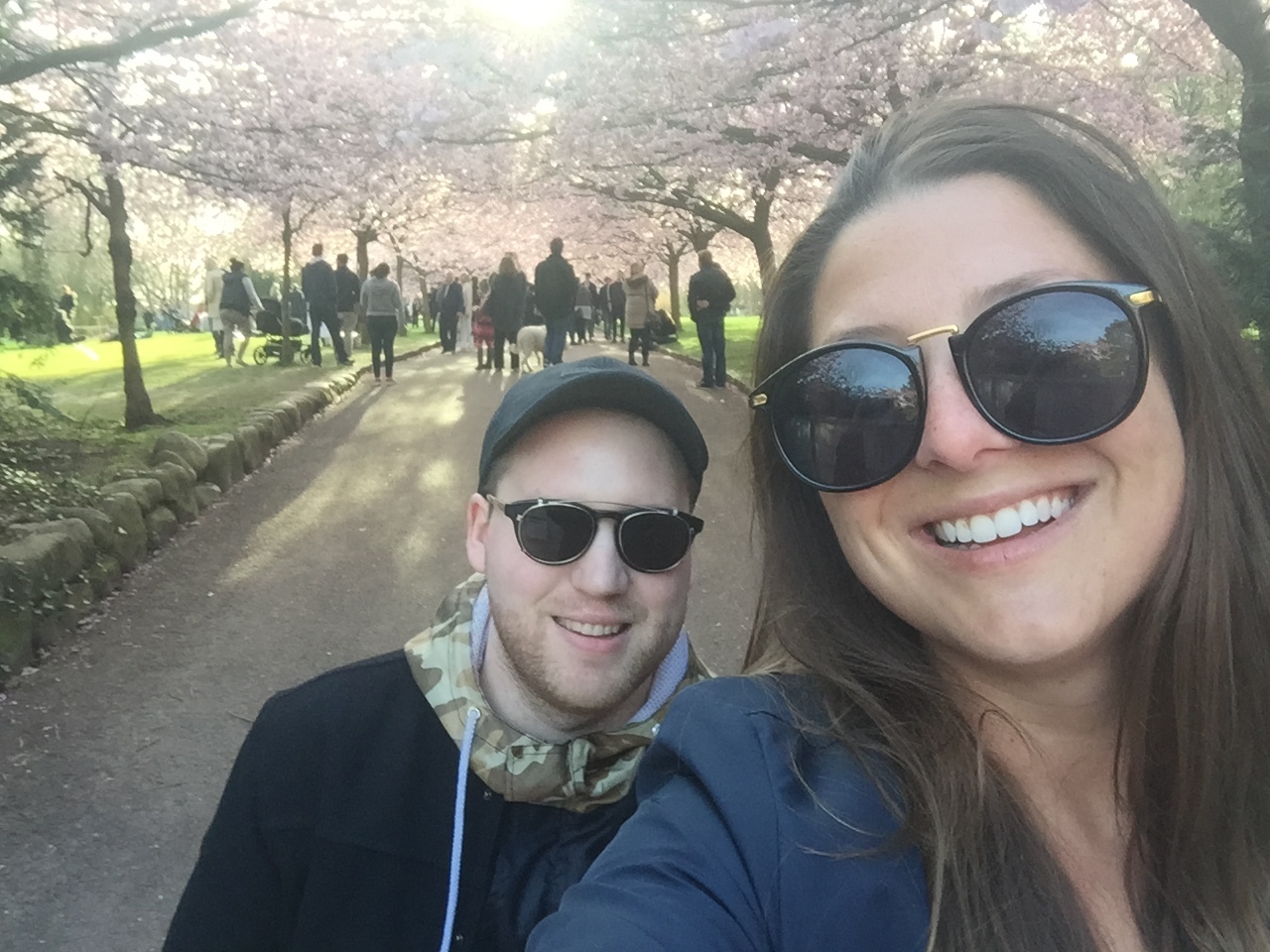 Copenhagen on your travel list? Spots you want to see? Let me know in the comments below!